Artists•Vasantha Yogananthan
Discover the artists behind the books
Self-portrait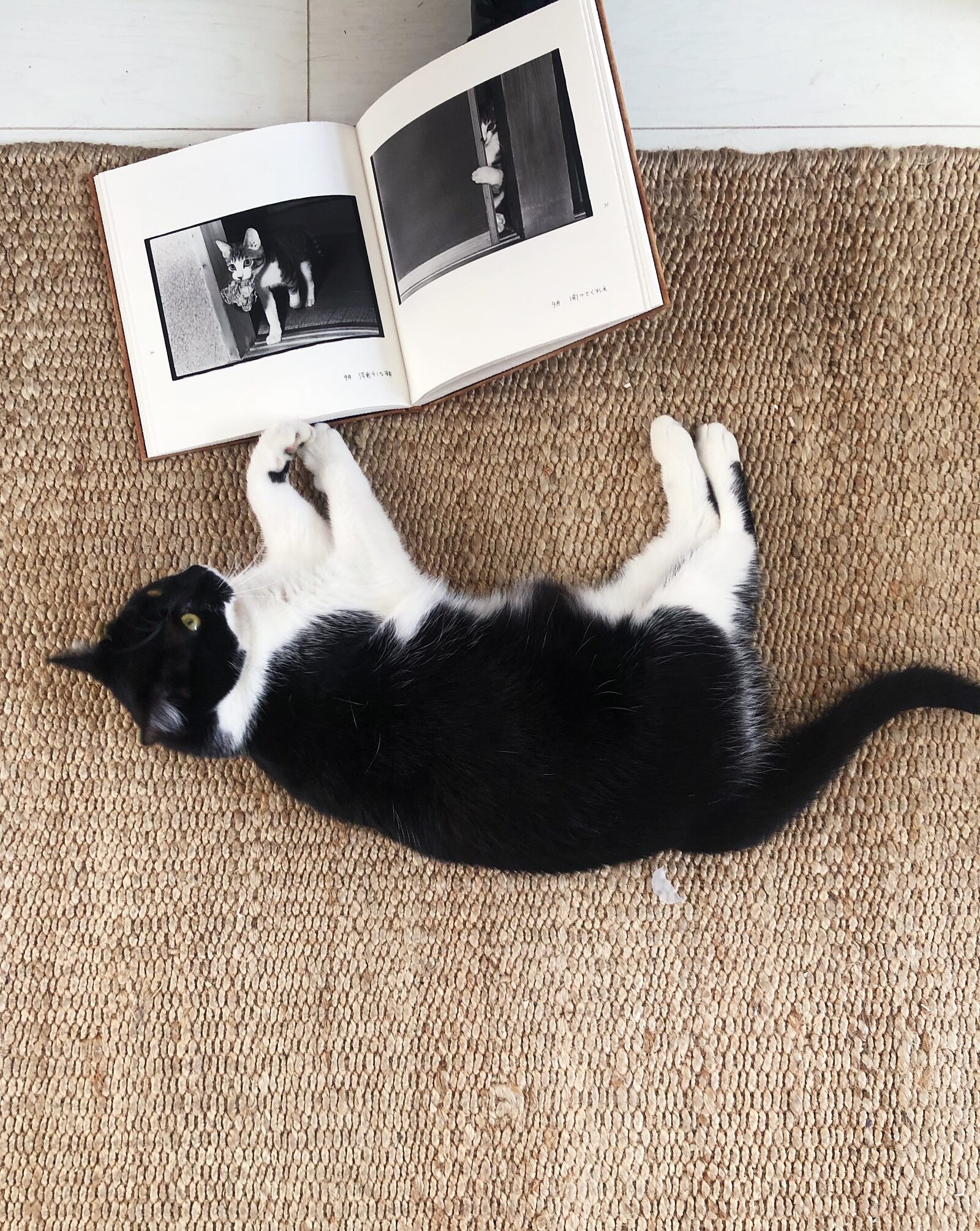 Tim, the neigbour's cat
Vasantha Yogananthan (b.1985) lives and works in Marseille, France.
– Home and studio — together or apart?
They used to be together for a few years, Paris being such an expensive city I did not have the means to rent a studio when I quitted my job to become a photographer back in 2013.
I had my desk in my tiny living room and I would work crazy hours, most especially at night because it was so easy to go from the bedroom to the workspace. Then they were apart for a couple of years, I enjoyed the space it created: home is home and there is no computer, no scanner and no printer. I'm now back at having my studio at home in Marseille, it's a completely separate room in my house and I try not to get distracted too much! The days I feel I am not going to be able to stay in front of a computer, I go out and shoot.
– Do you have any daily rituals?
Making good coffee is the most important morning ritual for me. I've been enjoying trying new roasters in Marseille. Then I sit and listen to the news on the radio. If I'm not in a rush this could last for a while!
– What is the first art book you remember?
That's a tough one, most probably a painting book I got from my mother, perhaps Matisse? Or a painting book of Indian miniature paintings from my father. Otherwise; I remember buying my first photobook when I was in high school, I think it was a Marc Riboud book.
– What is your studio/creative soundtrack?
I listen mostly to hip hop, it's a music that has stucked with me since I was a kid. When I need something more meditative — to do editing for example — I mostly listen to composers such as Nicolas Jaar or Apparat. I always listen to music when I work, most especially when I do post-production and work on colours and prints.
– What is the favourite thing you have in your studio?
Tim, the neighbour's cat! He is there every morning to greet me and he comes and goes as he pleases during the day.
– Did you always want to be an artist?
I don't think so. I did not know it would even be possible to make a living out of photography. I thought I had to have a day job and practice on the side. Eventually it turned out differently and of course it is for the best, I could not see myself doing anything else but art now. I feel blessed.

– What does a free day look like?
Staying home and reading a good book if it's rainy. Going out to enjoy the light if it's sunny.

books & objects