Discover the artists behind the books
© Djiby Kebe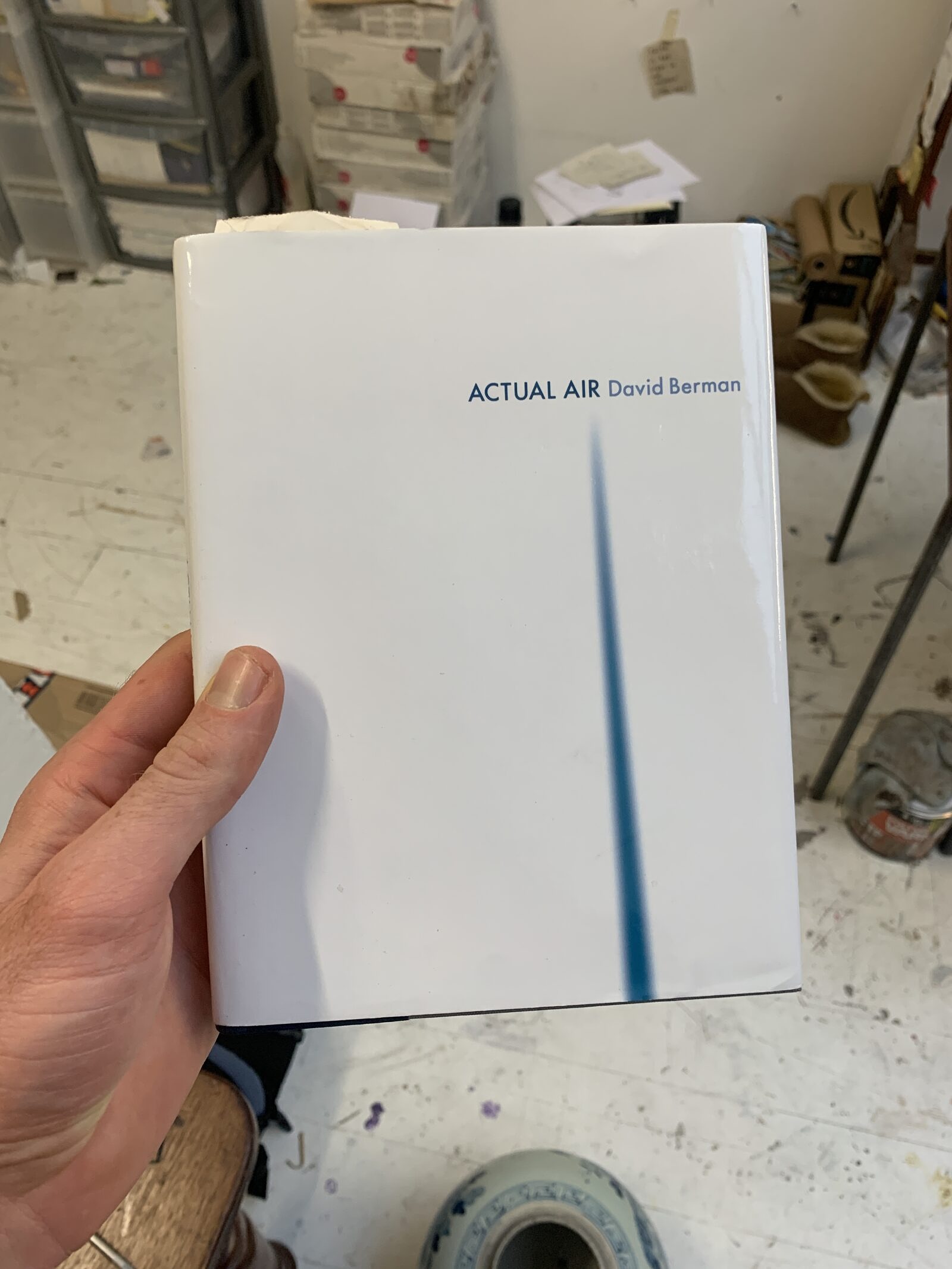 My favorite thing in the studio
Orfeo Tagiuri lives and work in London, UK
Home and studio — together or apart?
Apart – although every so often the lines blur and I fall asleep in the studio. A lot of these drawings were made in cafes where the outside world, conversations and characters can seep in. I've always wanted to start a 'cafe artists residency' to celebrate this space.
Do you have any daily rituals?
So many. A lot of my work involves un-earthing, defining and bringing attention to these habits/rituals that are so familiar we start to ignore them.
Each evening I will draw a grid of 9 squares in my notebook. I lie in bed and fill each square with a new drawing, mostly terrible, before I fall asleep. This space in-between waking and sleep, when the day's logic starts to slip is a wonderful home for new ideas.
What is the first art book you remember?
Tomi Ungerer's 'Moon Man.' It's not explicitly an art book but the drawings are beautiful and the narrative of it – beginning with one slightly surreal element and seeing how that might play out if the rest remains factual – is a process I have incorporated into my own work.
The story involves a man who lives on the moon who one day catches a comet to Earth.
At one point he is placed behind bars in prison. But as the moon wanes he too becomes gradually thinner, of course, and eventually is able to slip through the narrow bars.
What is your studio/creative soundtrack?
If I really need to focus it will be Brian Eno's Thursday Afternoon. Otherwise anything goes.
What is the favorite thing you have in your studio?
Actual Air by David Berman (Collection of poetry published by Drag City)
Did you always want to be an artist?
When I was a child I used to type out nonsense stories on our desktop computer.
I would sit writing and laughing to myself just seeing whatever ideas emerged.
Since then I've taken several detours but I have always loved the idea of following that little intuitive voice and seeing where it leads. This is a large part of what I consider my creative practice.
What does a free day look like?
I'm lucky that the things I make are the things I would do with my own time anyway.
So it looks like me, sitting with a notepad and a coffee, sketching out whatever ideas come to me.

books & objects