Discover the artists behind the books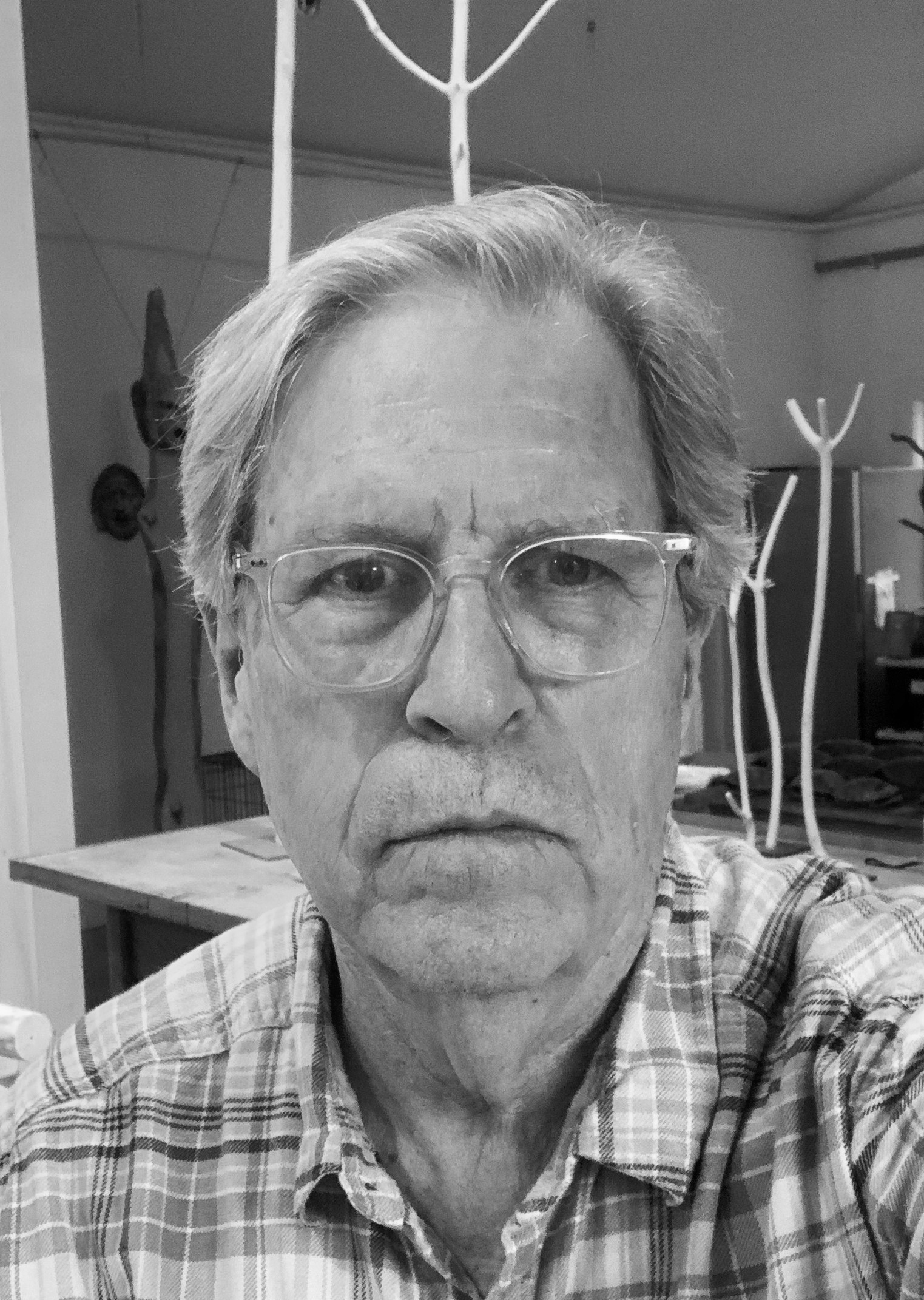 Self portrait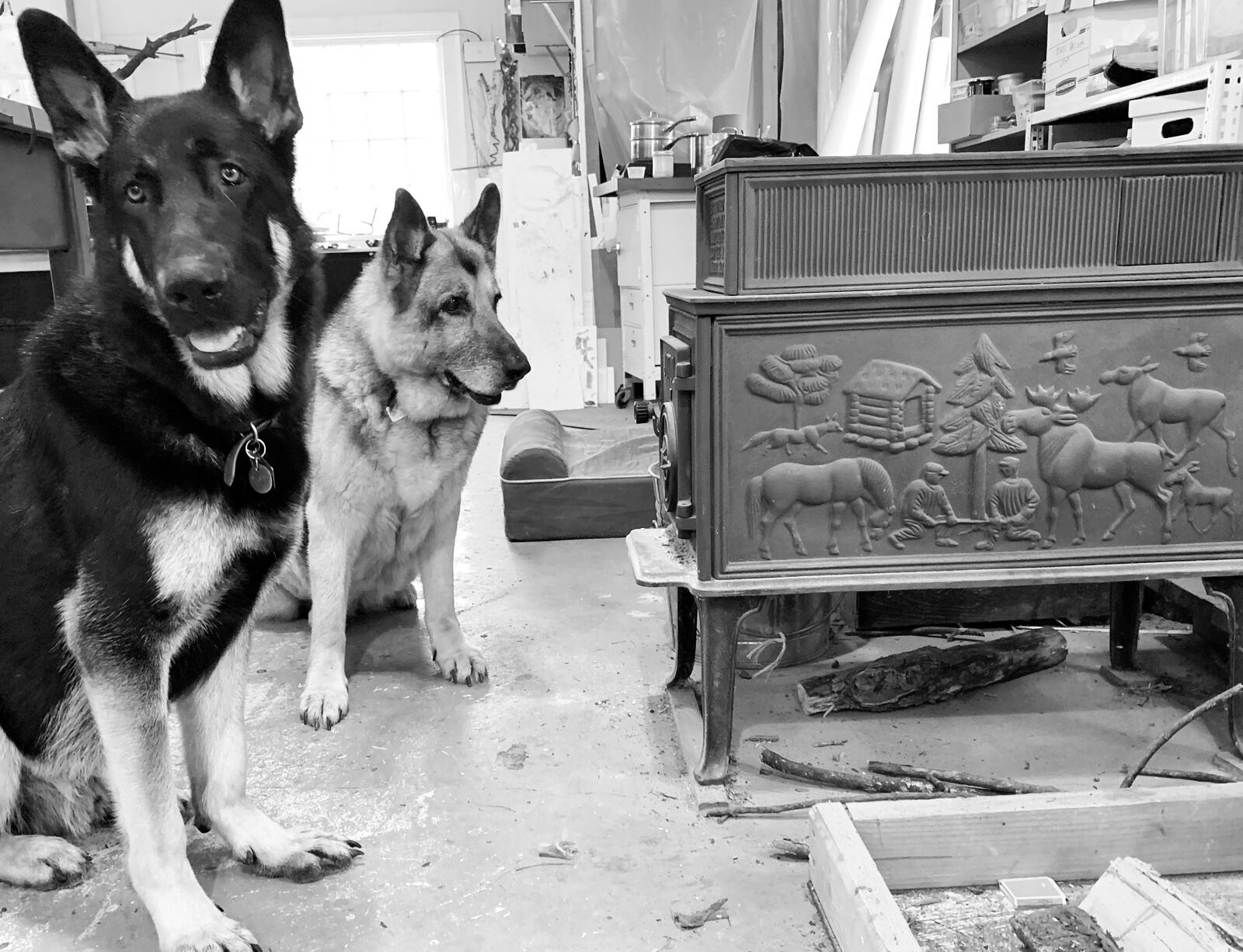 My favourite thing in the studio
Jared Bark lives and works in the United States.
– Home and studio — together or apart?
We live in an old farm house. Thirty years ago we built a studio for my wife and me about 100 meters from the back door of our house. Then a new studio for my wife in about 2010, while I kept the old one. Then, eight years later I built another studio for myself. For me, having my studio in the back yard is perfect.
– Do you have any daily rituals?
For the past year or so I steam apples and dried apricots every morning and eat them with cinnamon. I make coffee, always, and breakfast for the dogs. I meditate and do breathing and back exercises just about every day. As I've gotten older these things matter more, and I enjoy them—I didn't when I was young.
– What is the first art book you remember?
What comes to mind is a "picture poem" book by Kenneth Patchen that I encountered when I was in high school. We lived in the same town and I hoped I'd meet him, but I never did. I looked at the books of Medieval art my father had around the house when I was growing up, but I don't remember any in particular. Some of Patchen's images resemble Medieval creatures.
– What is your studio/creative soundtrack?
What I listen to changes radically from day to day. Some of my favorite tracks lately are early Duke Ellington, KD Lang, and Hildegard of Bingen.
– What is the favourite thing you have in your studio?
Either of my dogs when they visit, but they'd rather be outside most of the time. I love my old Norwegian wood stove. It looks a bit like a dog.
– Did you always want to be an artist?
When I was very young, I loved studying insects. Jean-Henri Fabre inspired me. So I wanted to be an entomologist when I grew up–I loved saying that word when adults asked me "What do you want to be when you grow up?" Later, from the age of 15 or so I knew it would be either art or medicine. I didn't really grasp the idea of being an artist though until I became friends with Stefan Novak, a sculptor and father of a friend. I helped Stefan in the studio and from then on started art studies and gave up my science courses.
– What does a free day look like?
Just about every day feels free–at this point in my life I can do what I choose. And almost every day that means being in the studio. What I like to do is take off a few days at a time now and then and go on a trip. Athens most recently, with one of my sons.
books & objects