Artists•Seiichi Furuya
Discover the artists behind the books
Self-portrait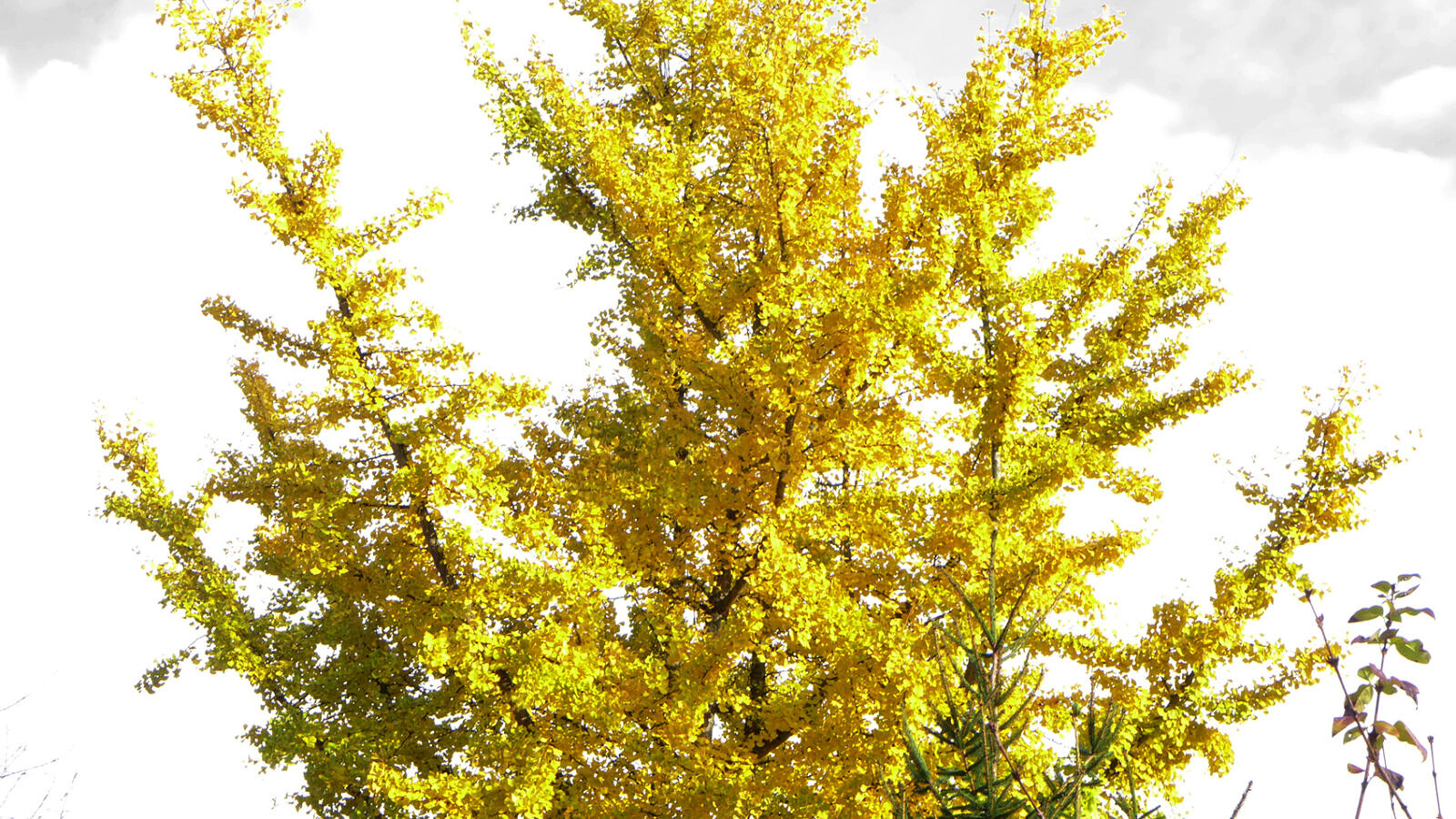 The gingko tree
Seiichi Furuya (b.1950) lives and works in Graz, Austria.
– Home and studio — together or apart?
My work doesn't require to have a studio so I don't have a room for it. But I have set up a darkroom in the attic. To put things differently, I could say that my garden — which is full of trees and inhabited by all sorts of birds, cats and squirrels — and my house together are my studio. I actually also took quite a few pictures in my garden, of plants, flowers and animals.

– Do you have any daily rituals?
As more than thirty sparrows live in my garden and in a small gap under my roof, I feed them everyday. In the winter, I give them dumpling-shaped sunflower seeds and cereals, and when spring comes, I give them toast-bread and sunflower seeds. There's also this crow living not far who comes a couple of times a day to check if there's something for him too.

– What is the first art book you remember?
I didn't spend a childhood surrounded with books, let alone art books.

– What is your studio/creative soundtrack?
As I am a photographer, my work is mainly made of shootings, printing in the darkroom and organizing exhibitions, and I never got used to listening to music while doing any of these tasks. But I do sometimes listen to Gustav Malher when I'm making prints in the darkroom. I've had the opportunity to document his life and for this, I visited the many places he has lived. Since then, I seem to have developed an interest for his life and music.

– What is the favourite thing you have in your studio?
In my garden-studio, what I like the most is my Gingko tree. When we planted it in 1978 with Christine for our wedding anniversary, it was barely 1 meter high and now it has turned out into this majestic 30-meter high tree, that I am very proud of. Every year in the autumn when the leaves turn red, people passing by are always very impressed. I remember planting this Gingko tree, also called the « thousand-year-old tree » for our future together with Christine.

– Did you always want to be an artist?
Still today, I don't consider myself an artist. My work is first and foremost a work around memory that consists of using the photographic medium and other media to make books or prints, for the sheer purpose of remembering the things I never want to forget. It's a work and approach I started for myself but if people are interested in this intimate work, I don't hesitate to share with others. One of the reasons for this is my secret desire to present Christine to the world…Christine who left this world so young and whose ambition was to go on stage. This is why I share my personal memories with the public. It's an endeavour that has nothing to do with being an artist, I think. I don't pay much attention to how people see my profession. I left home when I was 15 and I have wandered about on an unstable journey since then, like a kid with no house. For someone like me, it's absolutely necessary to look back at the past, know what I've done, when and where, in order to keep on living.

– What does a free day look like?
I've never made the difference between busy days and free time. Even if I am physically available, I can be psychologically burdened with a heavy load. I guess the definition of « free time » doesn't have much meaning for a self-employed person like myself.
books & objects