Discover the artists behind the books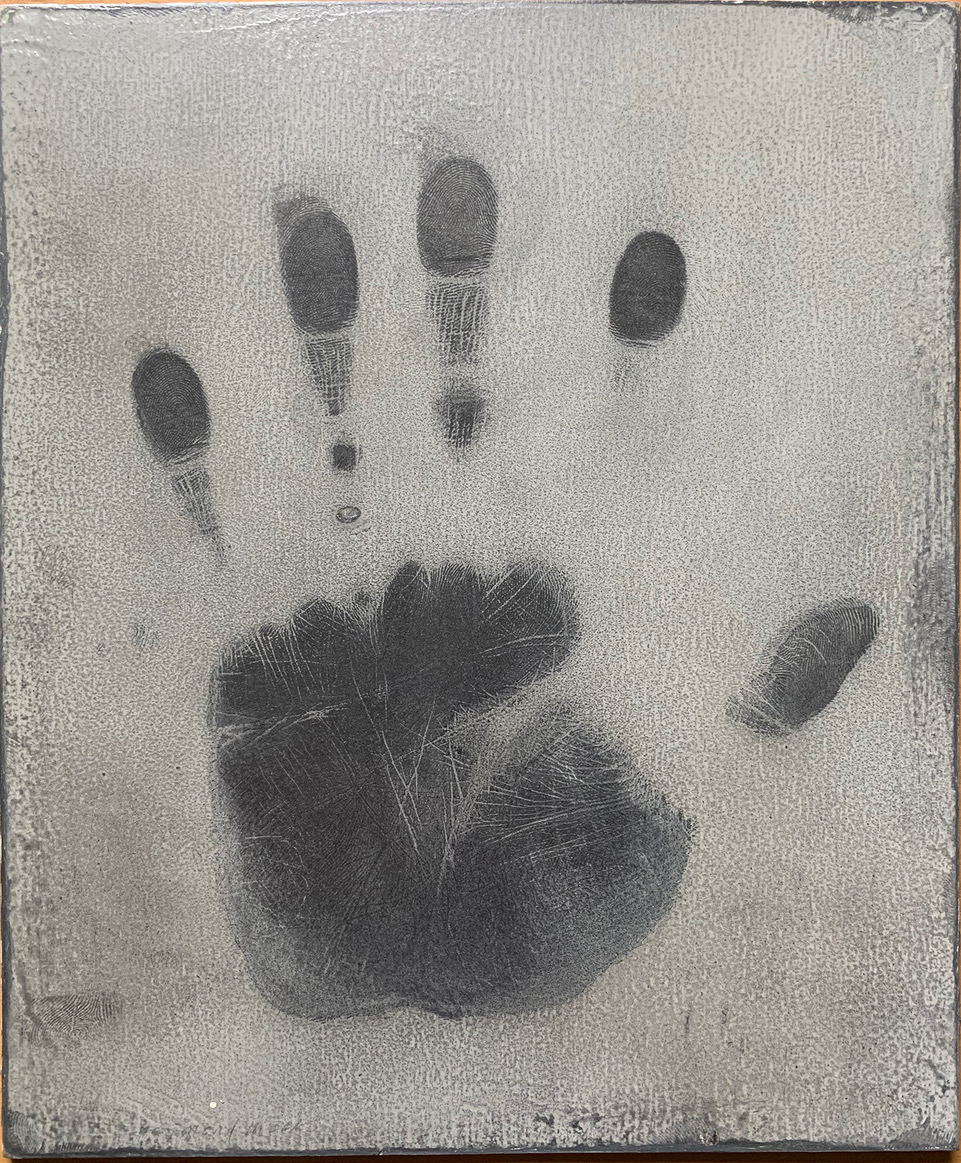 Self-portrait: a graphite and ink drawing of my left hand my daughter and I made in 2007 when we lived in Montana.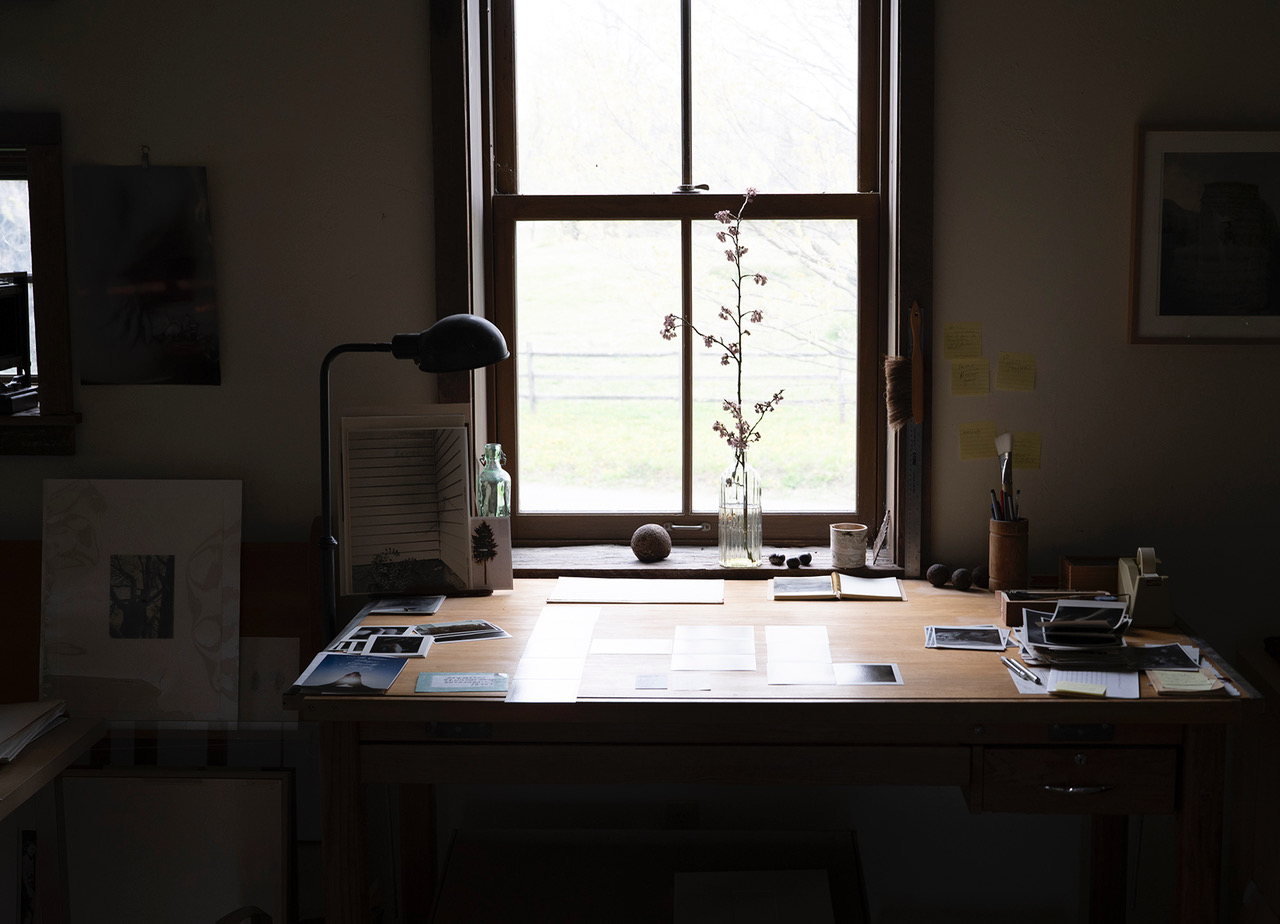 My editing desk
Raymond Meeks (b.1963) lives and works in Ancramdale (NY), USA
– Home and studio — together or apart?
I've almost always made pictures in response to my immediate surroundings, circling this place like a dog staked to a pole. I currently maintain a work/live space where I can be in constant dialogue with my modest collection of books, as well as current work and recent projects.
– Do you have any daily rituals?
I meditate for brief periods in the morning and some form of exercise (bike ride, run, hike), both of which I've been dependent on. Otherwise, I try to avoid routine or rituals.
– What is the first art book you remember?
Callaway Editions published an Alfred Stieglitz monograph for the National Gallery of Art which my parents bought for me while we were visiting Santa Fe, New Mexico in 1990. It was the only book of photographs I owned for quite a while, so I got to know it intimately.
– What is your studio/creative soundtrack?
If I had one, it would consist primarily of jazz; Ornette Coleman, Robert Glasper, Cannonball Adderley, Lester Young, Milt Jackson, Coltrane, Miles Davis, Charles Mingus, Thelonious Monk. But also Van Morrison, Nina Simone, Anita O'Day, Mose Allison. And during intense editing sessions, I broaden to include Thom Yorke/Radiohead and Kendrick Lamar, James Blake.
– What is the favourite thing you have in your studio?
A stand-up desk where I write, edit, read, while keeping the body engaged in standing. Sitting is the enemy.
– Did you always want to be an artist?
It's the independent art-life that I've been in pursuit of. So whether I became a writer, sculptor, landscape architect, designer, cook or musician was almost secondary to the wish to have inspiration as an animating source and to inform how I spend my days.
– What does a free day look like?
Well, without the constraints of employment and very few deadlines, it would seem all the days are free. And, yet, I'm almost always engaged with looking, seeing, making….finding ways to pay for these days.
books & objects