Artists•Nathalie Du Pasquier
Discover the artists behind the books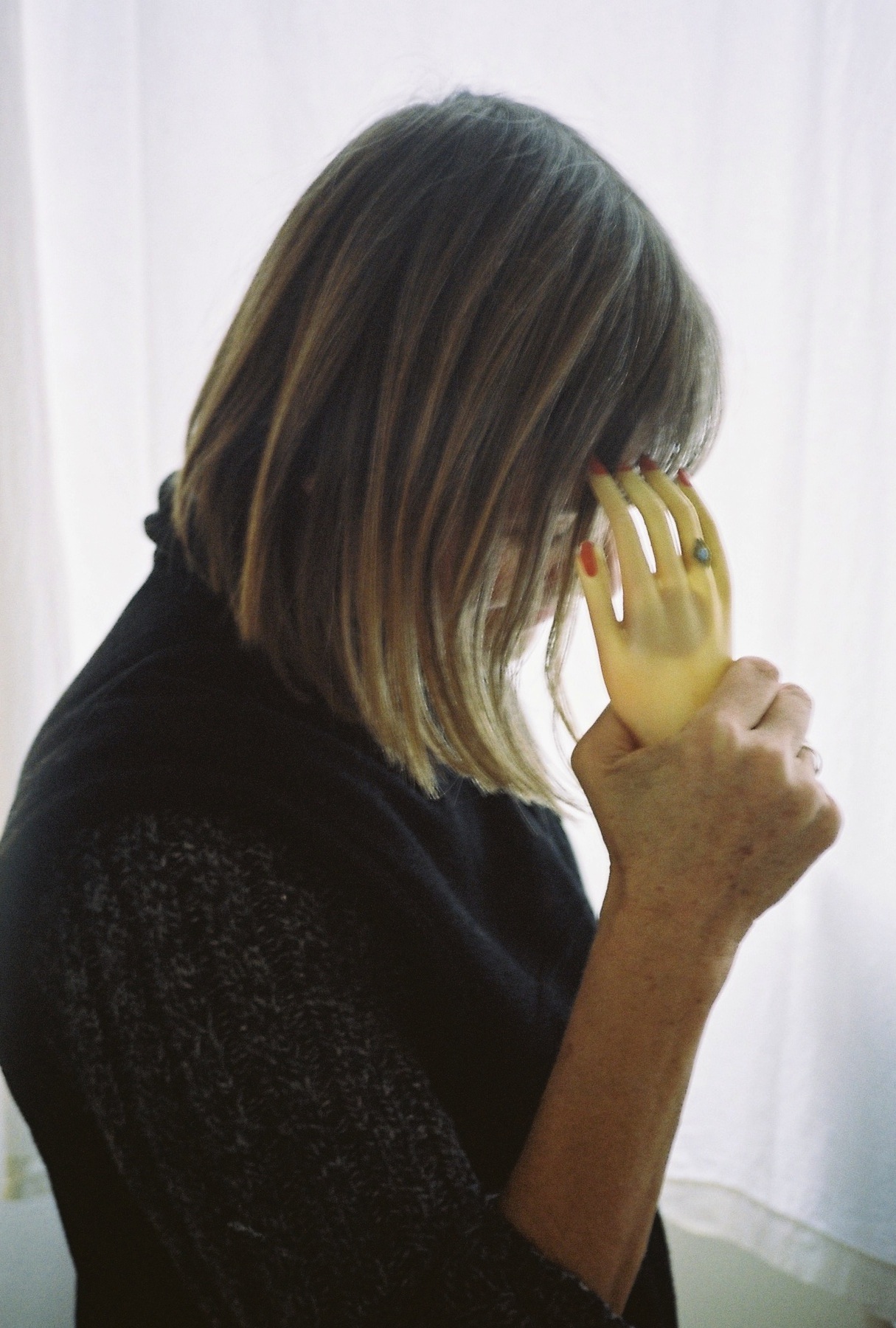 Portrait with a hand by Pascal Moscheni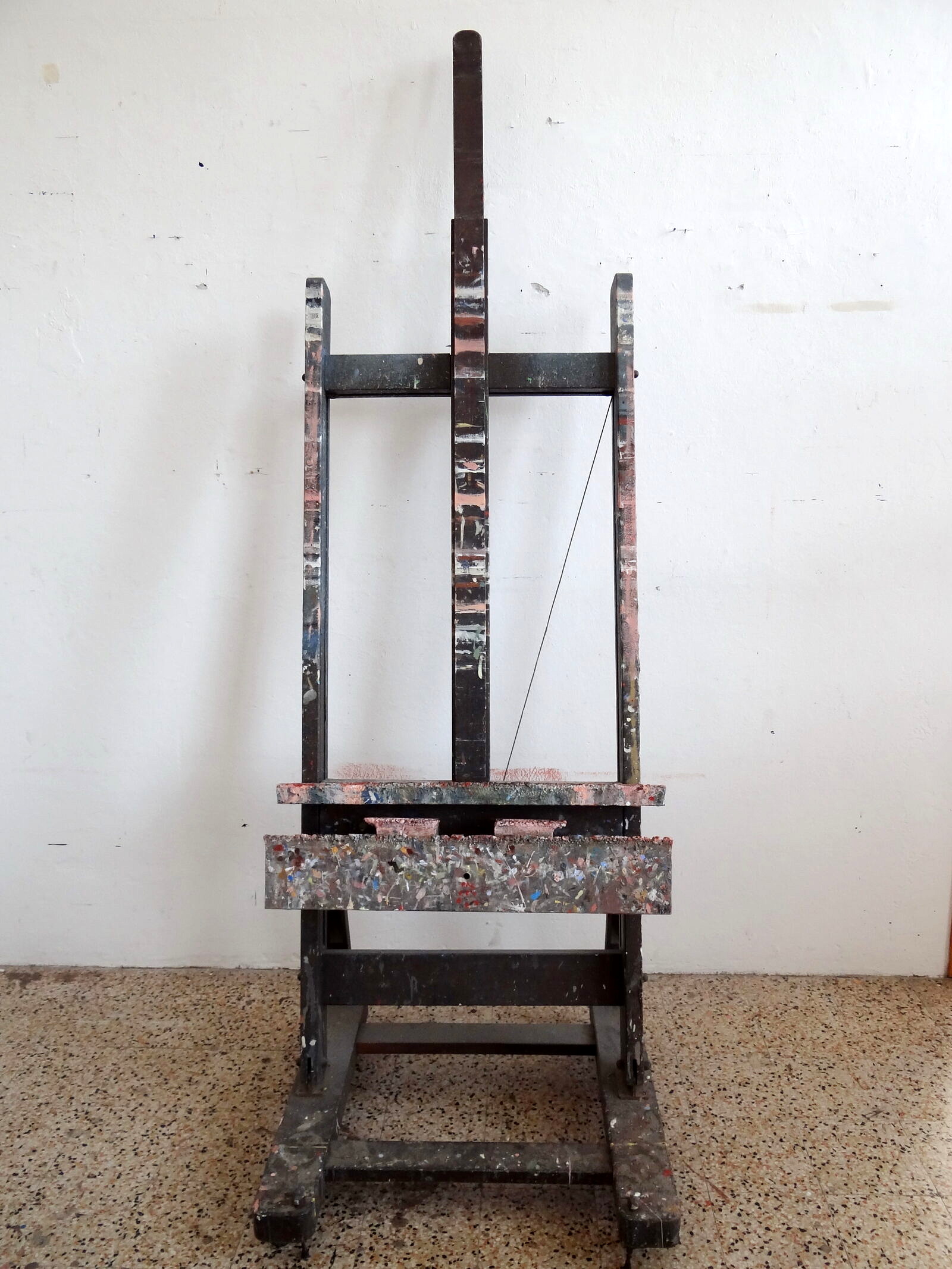 My easel
Nathalie Du Pasquier (b.1957) lives and works in Milan, Italy.

– Home and studio — together or apart?
Right now, we live at the studio. The studio is where I spend my days, my home is where I have breakfast and sleep. Lately, I've been spending my days and nights at the studio with my partner George and our dog Pango.
– Do you have any daily rituals?
Yes. First, a walk in the morning, then, replying to emails and making errands. If there's time left before midday, I start painting. In any case, I paint every afternoon from 2pm to 7pm, and sometimes later in the summertime. And when I'm done, it's time for a drink!

– What is the first art book you remember?
Probably a book published by Skira that my parents — Renaissance enthusiasts — owned.
– What is your studio/creative soundtrack?
I listen to very little music whilst working. Sometimes the radio, otherwise silence suits me.
– What is the favourite thing you have in your studio?
I could say the easel. It's the only thing that never changes. It was a gift I got in 1988 when I started painting — from my neighbour who was a painter himself and for whom this large easel had become too bulky as he was only making small paintings. I love this easel for its story: this painter, Giuseppe Guarino, was a beautiful soul from another era.
– Did you always want to be an artist?
No, I don't think so. It wasn't an option at all. I didn't have any particular talent but I do remember being afraid of what my adult life would look life and if I would end up having a vocation.
– What does a free day look like?
Reading and taking walks — in nature if possible.
books & objects