Discover the artists behind the books
A portrait of me, drawn by my daughter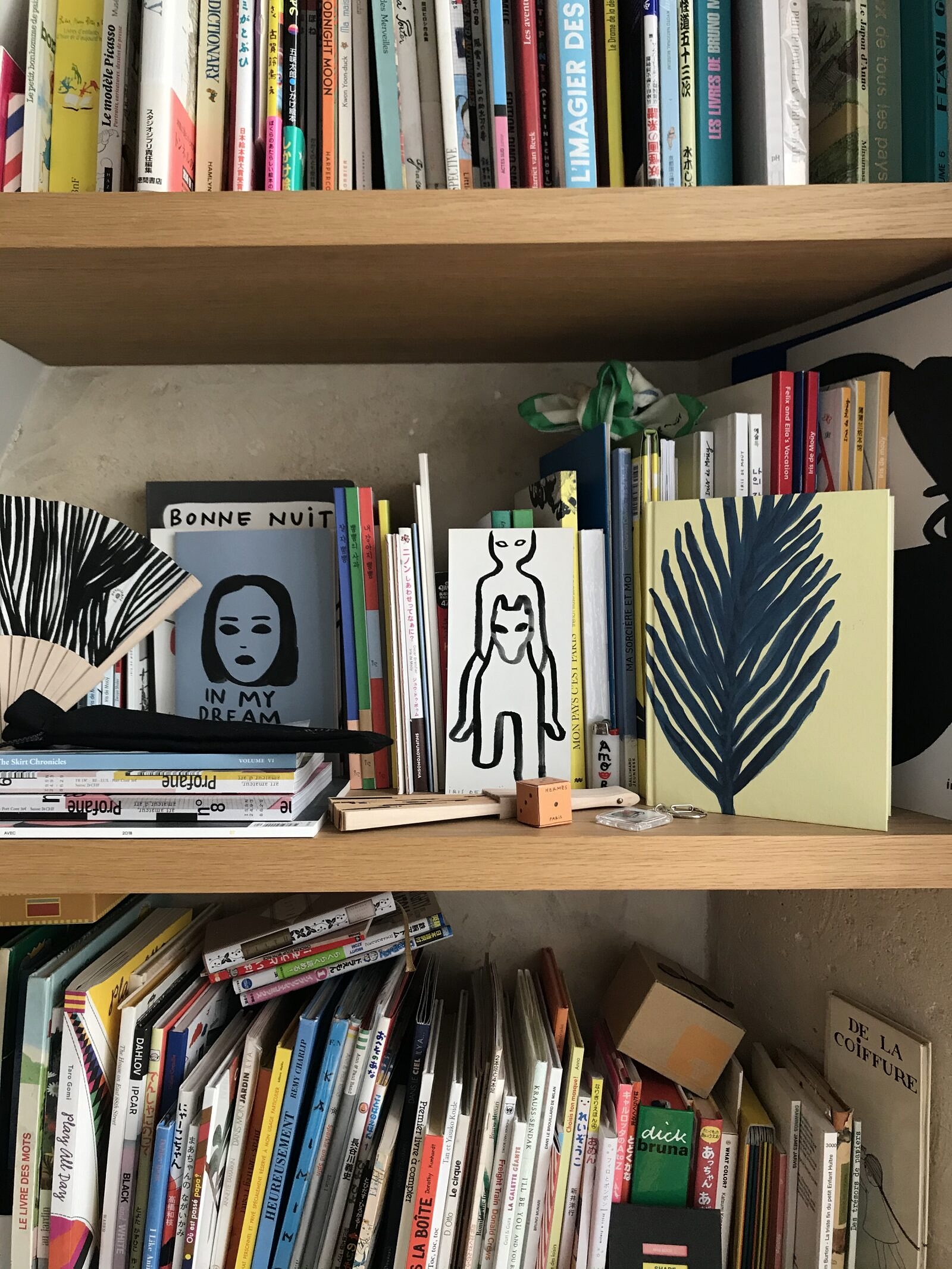 My bookshelf
Iris de Moüy (b.1975) lives and works in Paris, France.
– Home and studio — together or apart?
A studio all for myself. It's intended as a living space where I can work quietly, have friends over, take a nap…
– Do you have any daily rituals?
Every morning, I wake up.
– What is the first art book you remember?
A catalogue in Russian on painter Henri Matisse, brought back from The Pushkin Museum.

– What is your studio/creative soundtrack?
Music that makes my heart beat, for example Fela Kuti or Steve Reich, and that matches well with the energy I put in my work.
– What is the favourite thing you have in your studio?
None, I'm not attached to objects.
– Did you always want to be an artist?
Initially, I wanted to be a writer but my spelling wasn't good enough so I thought I would become an astronaut.

– What does a free day look like?
A working day.
books & objects