Artists•Constance Guisset
Discover the artists behind the books
Autoportrait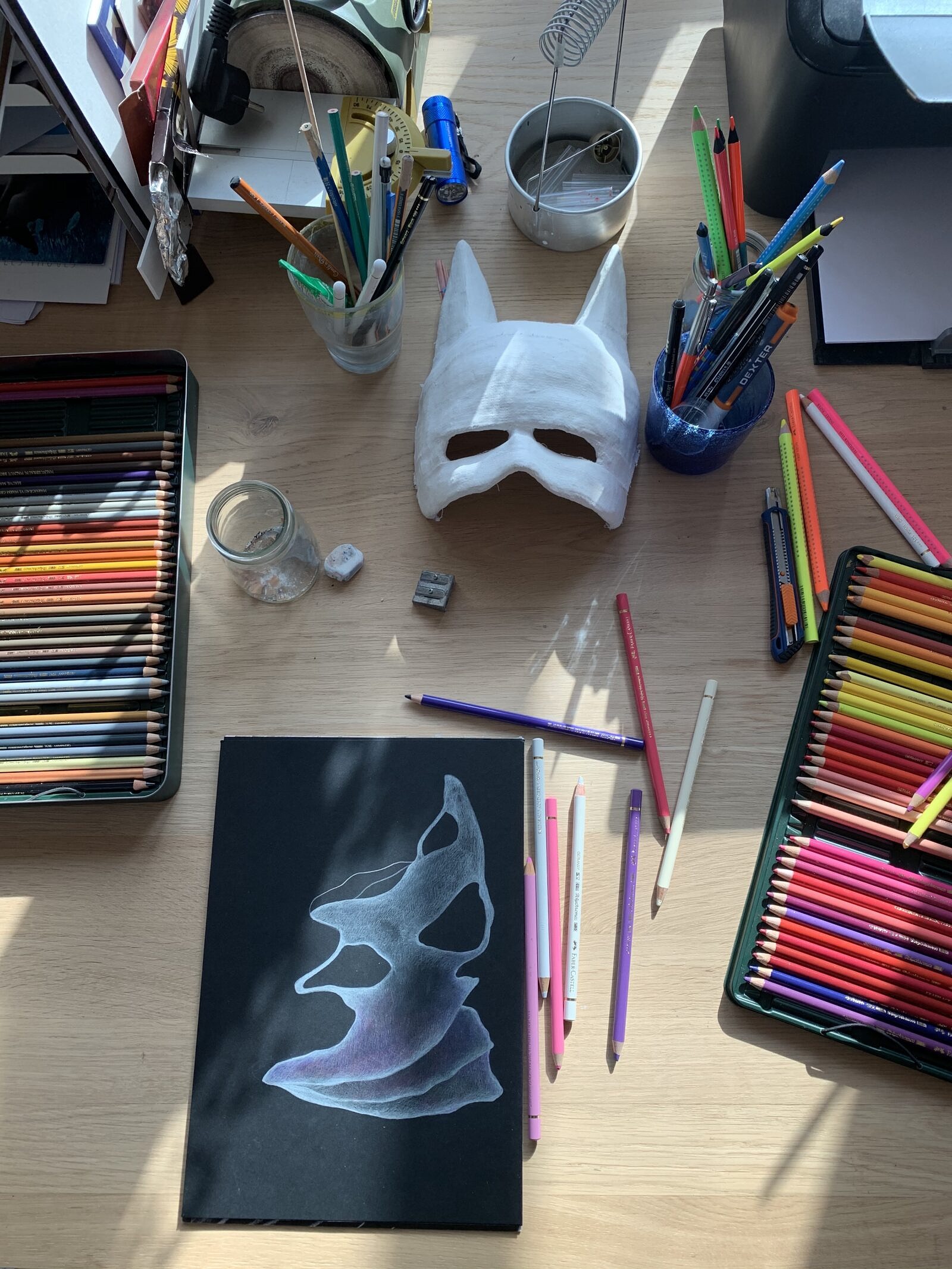 Objet favori
Constance Guisset (b.1976) lives and works in Paris

– Home and studio — together or apart?
In Paris, my living and working spaces are separate, I get across town everyday to meet with my collaborators at the office. However, I think I can say that I work all the time as I am constantly in a creative reflection. I also have a desk on wheels at home in Paris and a big working table / studio at the sea. I set it up next to the dining room, with all my tools. This enables me to work close to my children and integrate work to daily life.
– Do you have any daily rituals?
It's most likely that I have a lot of rituals, which is common to many mothers. But if I have to identify one or two strange habits, I would say that I wake up very early, often before 6 am and that I take a cold shower (not right after waking up, though)
– What is the first art book you remember?
I think it's a book on Salvador Dali but it's more or less a blur. However, I can quote a series of books that constantly make me dream, still today: The Responsive Eye, a catalogue raisonné by Giorgia O'Keefe, Transfer, Air made visible (Bruno Munari), Le troisième Oeil, Les Archives du rêve etc.
– What is your studio/creative soundtrack?
I very seldom listen to music when I work. I listen to podcasts when I draw, one of my favourite ones is « Concordance des temps », or "les chemins de la philosophie" on France Culture.
– What is the favourite thing you have in your studio?
My tablet with which I draw, but also my box of coloured pencils.
– Did you always want to be an artist?
I have always wanted to have a creative or manual job many times throughout my life. This desire has taken different shapes, woodworker, surgeon :-), artist, writer. And in the end, I am mostly a designer, which is a Jack-of-all-trades kind of work. But I sometimes wish I had several lives!
– What does a free day look like?
My ideal day off is spent at the sea with activities such as ice bath, reading, drawing, waffles, gardening.
books & objects