Artists•Chinoko Sakamoto
Discover the artists behind the books
© Nami Ura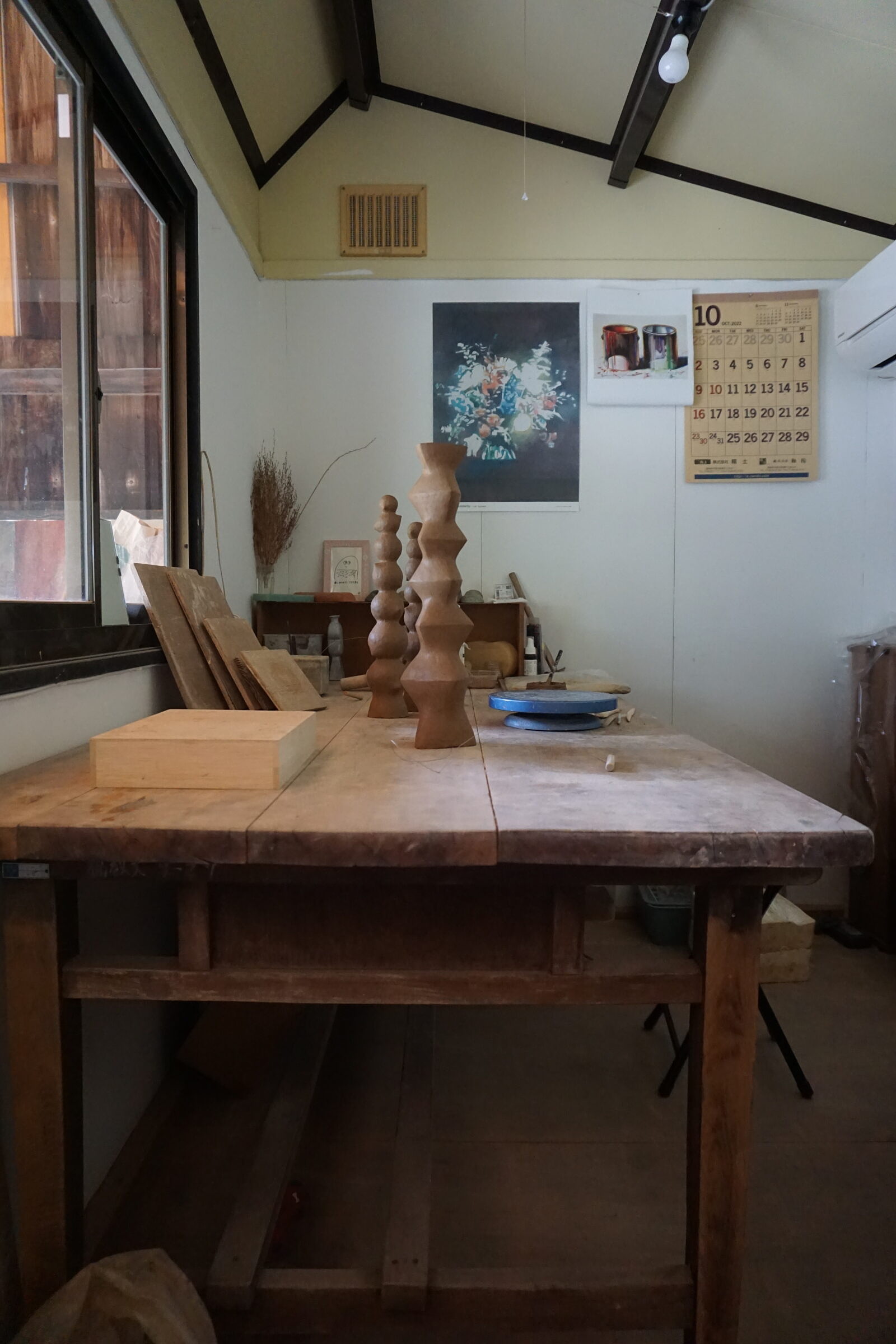 My favorite things in the studio
Chinoko Sakamoto lives and works in Nagasaki, Japan.
Home and studio — together or apart?
I can say it's… together? My studio is a shed just 10 steps away from the house in Nagasaki.
Do you have any daily rituals?
I go out to the veranda to say hello to my Killifish (Medaka in Japanese) at least once a day.
What is the first art book you remember?
When I was a child my parents read me and my brother some picture books every night in bed. We had an enormous amount of books and one of my early favourites was The Tiger Who Came To Tea!
What is your studio/creative soundtrack?
It always changes. When I'm shaping clay I like listening to Rock, R&B and HipHop but when I'm doing glaze work I prefer Japanese old Pops. Recent hit was an album by The Velvet Underground & Nico.
What is the favorite thing you have in your studio?
A big wood table, art posters and tools!
Did you always want to be an artist?
During Art College I was really not sure if I wanted to be an "artist". But I found myself as an artist year by year when I was absorbed in making my own works.
What does a free day look like?
Meeting up with friends!

books & objects