Artists•Alexandra Duprez
Discover the artists behind the books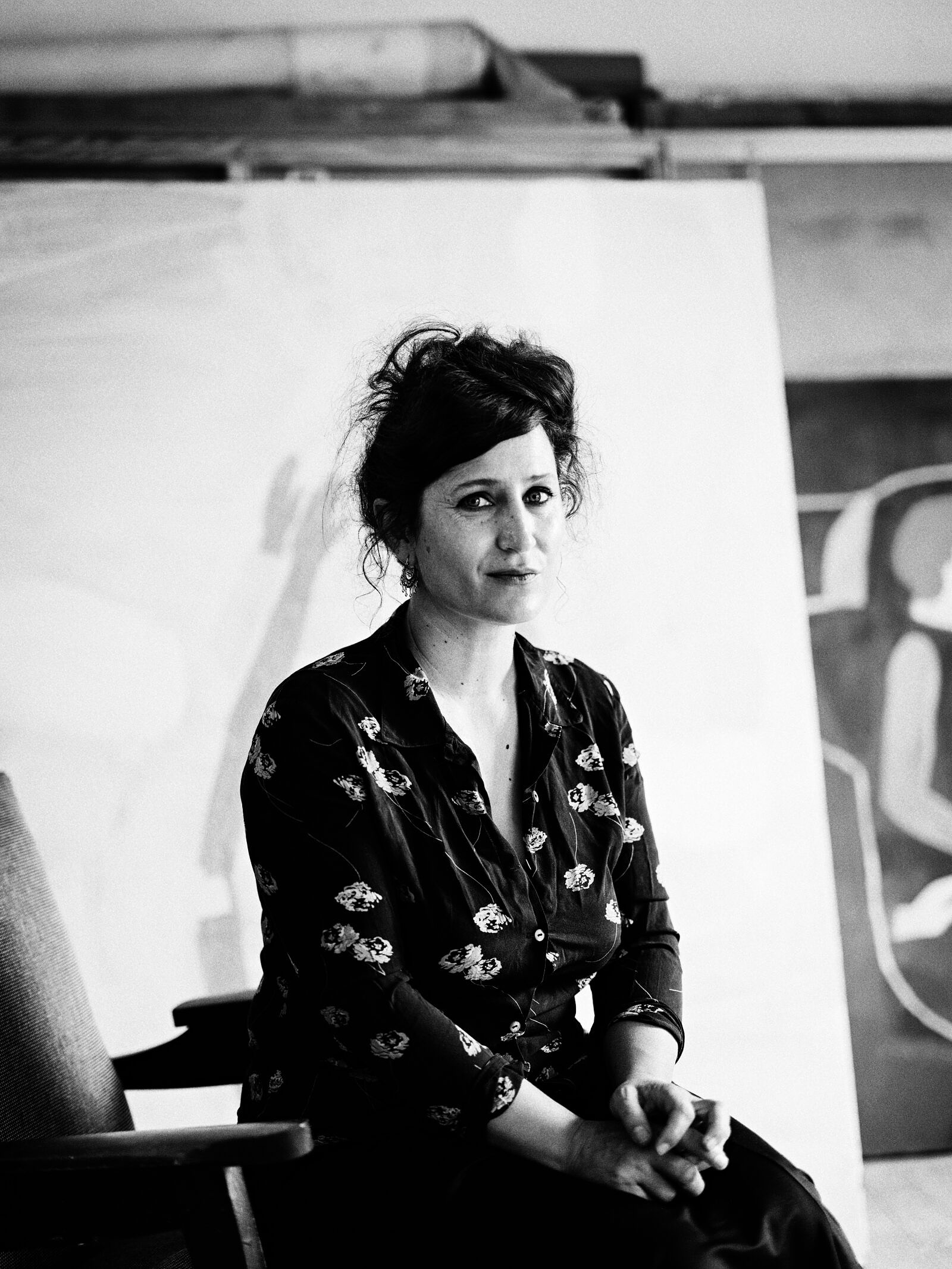 © Franck Juerry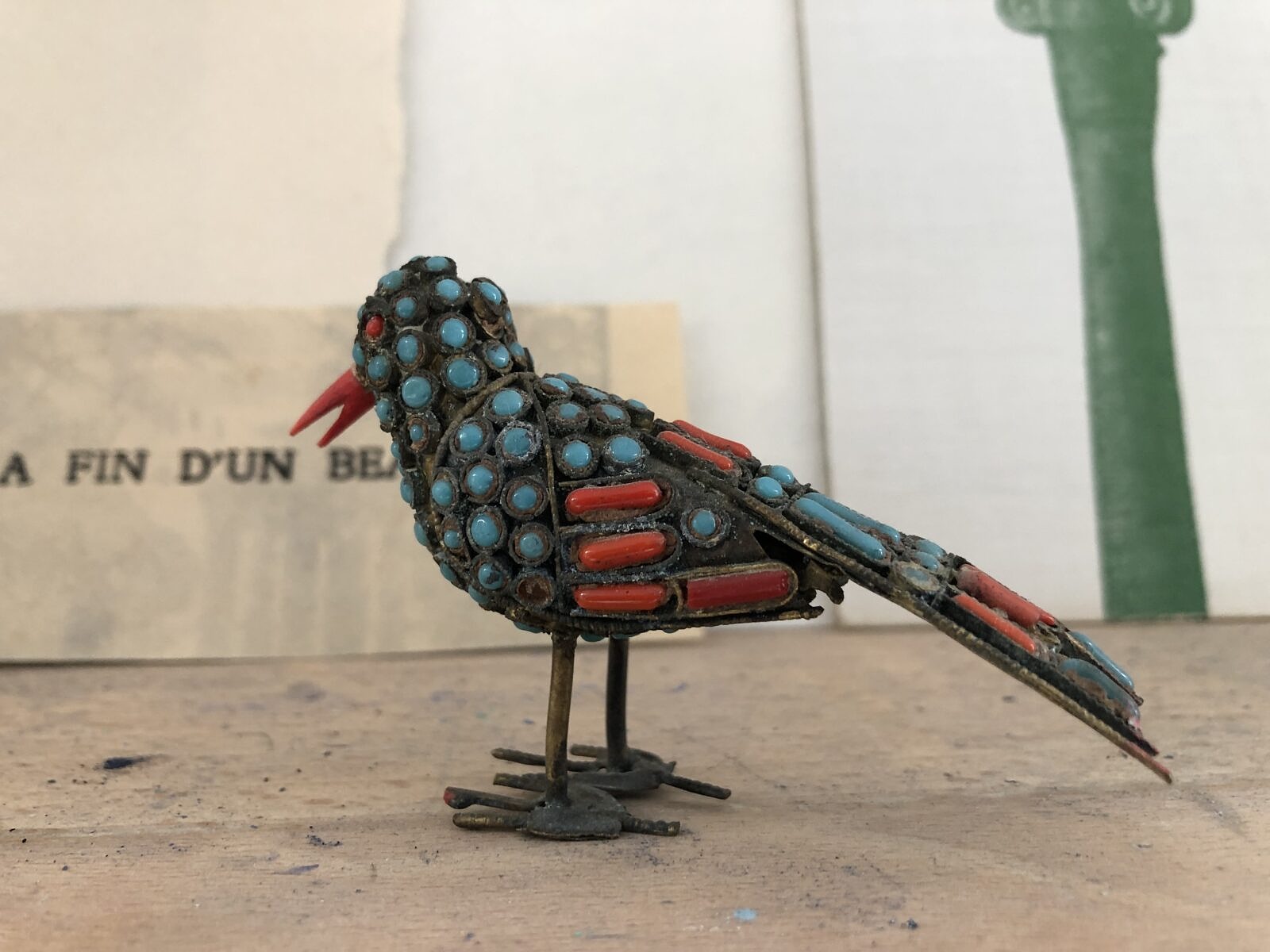 My favourite thing in the studio
Alexandra Duprez lives and work in Douarnenez, France.
– Home and studio — together or apart?
I started painting at the age of 17. And the first place I painted was in my childhood bedroom.
My mother and I had bought a large lino to put on the floor and there I could paint in that room without worrying about dirtying the floor, I covered my bed. And since then, I have always painted in the house where I lived. Several houses, several workshops in the house. Very small studios, slightly larger studios. In the morning, I don't like to leave the house. I like to go up to my workshop quite quickly. It has also been very practical with small children. I can very easily forget all the things one has to do in a day at home when I isolate myself in my studio. Very quickly, I am concentrated
– Do you have any daily rituals?
I never rush to a drawing on a canvas as soon as I cross the threshold of the studio. I have to disturb myself a little bit. Often a sweep that doesn't do much good, plants to water, sometimes I even take cuttings. I have a big bag of soil in the workshop. Sharpen the pencils a bit, look for the perfect podcast. And then finally get to it.
– What is the first art book you remember?
In my family home, there were no art books. I remember buying a book with Frida Kahlo's face surrounded by two little monkeys. It was a book that I looked at a lot, that I also soiled a lot because it was in the studio. In fact, when I started out, I did self-portraits with a yellow face that looked a lot like a self-portrait from this book, I had added a bird on my head.
– What is your studio/creative soundtrack?
So, Aldous Harding, Nick Cave, Meryem Aboulouafa, Silvia Perez Cruz, the Pixies, Mamani Keita, Emily Jane White, Ballake Cissoko, Tinderstick….
– What is the favourite thing you have in your studio?
A small metal bird set with small stones. I collect small antique birds. Sometimes they are made of clay. This one is a bit special, I'm very happy to have found it one day in a yard sale.
– Did you always want to be an artist?
I didn't always want to be a painter. The desire to be a painter came when I was about 17 years old. I wasn't necessarily a child who drew a lot. One thing I always had was a lot of imagination. I always had a lot of ideas for everything, for making clothes, inventing cakes, writing letters…
I left my family at the age of 17 for a school exchange in a far away country, a meeting with a woman there was the trigger for my desire to start drawing. This desire has never left me.
As a child, my father used to go and paint in Arno Stern's studio. He stopped when he was 14. We didn't talk about it much, but maybe that was also a determining factor.
– What does a free day look like?
I live on the coast of Finistère, and I go swimming regularly. During these days of rest, I also take a nap.
I also like to take care of some plant cuttings. Just slow days. Nothing extraordinary.
books & objects